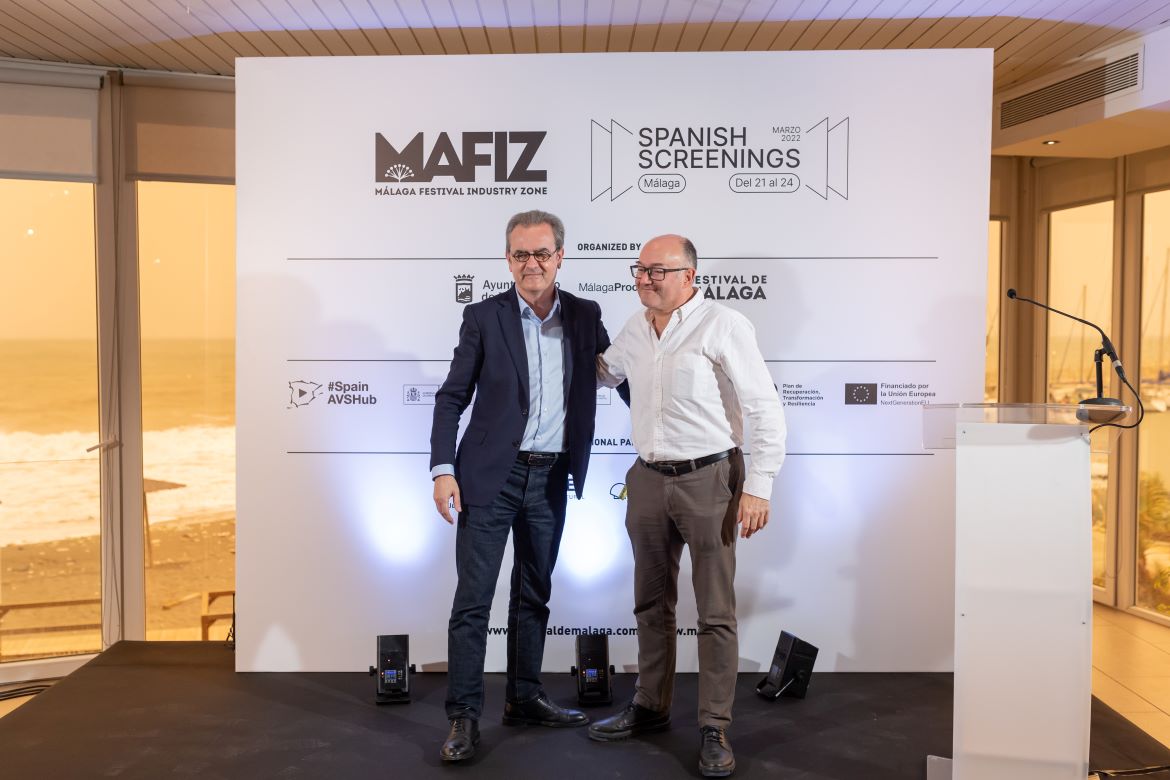 Spanish Screenings Content passes the baton to Financing & Tech at the San Sebastian Festival
Spanish Screenings sees significant growth in attendees and contents in 2022
The closing ceremony of Spanish Screenings Content, the first event of Spanish Screenings XXL, which was held at the Malaga Film Festival from 21 to 24 March, took place yesterday at El Candado Beach and will have its next appointment at the Financing & Tech event at the San Sebastian Film Festival.

Juan Antonio Vigar, director of the Malaga Festival, has passed the baton to José Luis Rebordinos, his counterpart at the San Sebastian Festival. Vigar emphasized that "Spanish Screenings is part of a broader project, which was born out of the impulse of the ICAA and ICEX. I thank them for their support; They have made it possible for the work we have done over the years to be redimensioned". He added that "it is a project that has had its first stage in Malaga, which we have just shared" and thanked the international industry for its presence.

The handover was represented by an embrace between the two directors. José Luis Rebordinos, for his part, gave a brief introduction to the contents of Financing & Tech, also thanking the ICAA and ICEX for their support and the "warm reception" he has always received. He also congratulated the Malaga Festival for its " increasing internationalization" and added that "both festivals share something fundamental: support for Spanish and Latin American cinema and neither of them would make sense without this fundamental objective".

He closed his speech by adding that "San Sebastian will be the second stop for Spanish Screenings XXL and that the Festival is already working in two directions: the reinforcement of the Zinemaldia & Technology section, which was born in 2018 and will have a strong Spanish presence in its next edition, and the creation of a meeting of top-level international investment funds to which Spanish projects in search of financing will be presented".