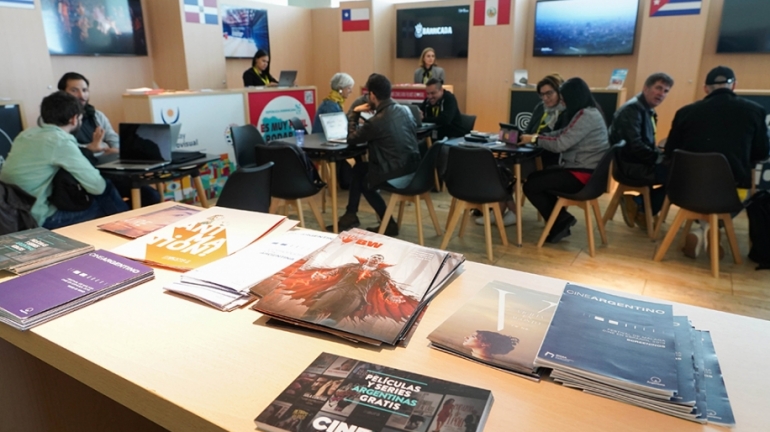 Since 2017 Malaga Festival hosts a coproduction meeting with Latin America, in which one country is in focus. This initiative was born with the idea of creating a meeting point for Latin American and European producers, distributors, investors, film funds to foster the coproduction of Latin American projects aimed for the global marketplace.


OBJECTIVE

Main objective is to enable the creation of international collaboration networks , explore the most important funding channels and the analysis of cinematographic projects that could turn into a coproduction.


GUEST COUNTRY

The guest country of Latin American Focus 2020 is Dominican Republic, one of the most amazing, astonishing talented and enlightening cinematographies in Latin America.

A series of activities aimed to foster networking and to promote the Dominican audiovisual industry will be organized in coordination with the Dirección General de Cine de República Dominicana (DGCINE).

Latin American Focus aims to turn into a useful tool for the Dominican producers and film directors attending the event, helping them to identify the international coproducers that match their film projects, as well as, to strengthen networking with the Spanish and European audiovisual companies.

The main objective is to boost the collaboration bonds between Dominican Republic and Spain through a series of one-on-one meetings between both countries.

Latin American Focus runs March 17-20, 2020 with the purpose of offering the Dominican professionals a useful coproduction event, specially focused in the editorial line of each project and to schedule meetings with producers that match and could possibly attach to these projects.


Malaga Festival 23rd edition welcomes the Dominican Republic as guest and country in focus and trusts that in collaboration with the Dirección General de Cine de República Dominicana (DGCINE), all the business activities scheduled will turn this event in an absolute success.