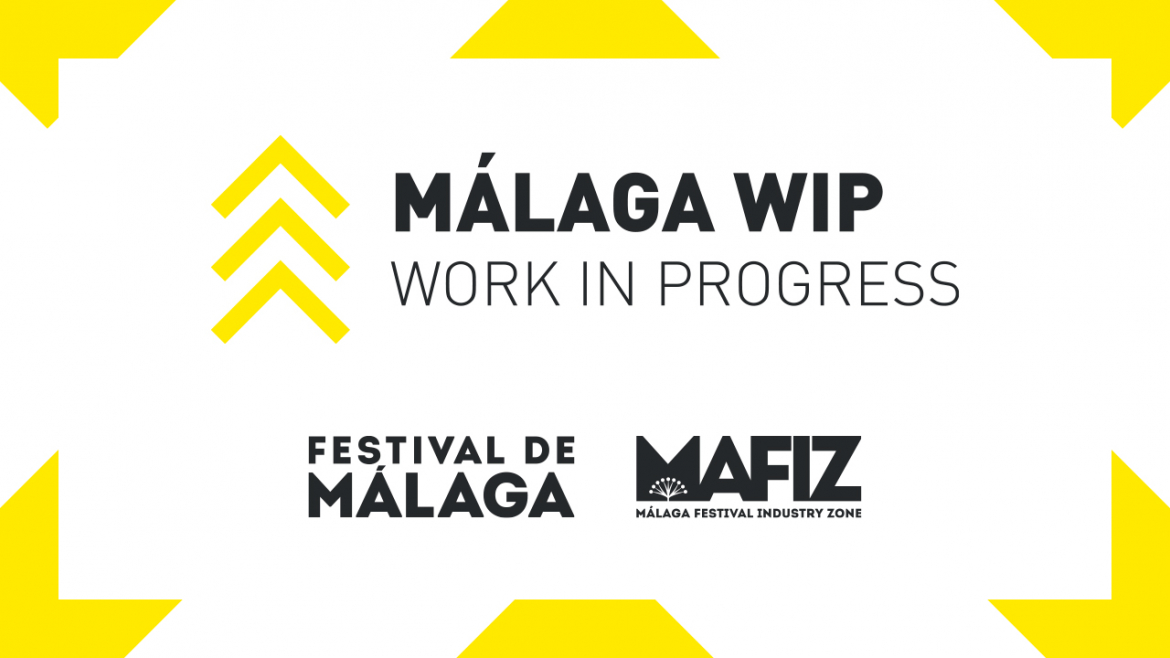 Fourteen films from eight countries will participate in Malaga Work in Progress of MAFIZ
Six Spanish productions will be presented at Malaga WIP Spain, as part of Spanish Screenings XXL
17/03/2021.- The fifth edition of Malaga Work in Progress, an event that is part of the Malaga Festival Industry Zone - MAFIZ devoted to Spanish, Portuguese and Latin American films, will be held in person from the 21st to the 25th of March. WIP's objective is to consolidate the event's commitment to the diversity of identities and languages of Latin America and its audiovisual industry.

Malaga WIP is organised by the Malaga City Council, Málaga Procultura and the Malaga Film Festival in collaboration with ICAA (Institute of Cinematography and Visual Arts of Spain), CAACI (Iberoamerican audiovisual and film authorities) IBERMEDIA and FIPCA (Ibero-American Federation of Film and Audiovisual Producers).

Malaga WIP Spain forms part of Spanish Screenings, the Malaga Film Festival's audiovisual market, which this year has benefited from a budgetary stimulus within the framework of the Recovery, Transformation and Resilience Plan to reinforce Spain's role as an audiovisual hub in Europe. Hence, with the support of the Ministry of Culture and Sports through ICAA and of the Ministry of Economic Affairs and Digital Transformation through ICEX, this event has adopted a new format as an international market for Spanish audiovisual production called 'Spanish Screenings XXL'.

The first encounter of these Spanish Screenings XXL is Content, which will be held within the framework of the Malaga Film Festival from the 21st to the 24th of March. With this new format, the Malaga Film Festival seeks to attain its objectives by means of different lines of work, including a greater diversity of content (film, series, new online and offline formats) as well as new sections ((animation, remakes, literary adaptations, musical composition for audiovisuals, Spanish Copro).

Malaga WIP's objective is to promote the financing of films by presenting them to industry professionals, to boost their dissemination and promotion, to support the completion of films in the postproduction phase and to enable their international distribution.

The fourteen films selected by a committee of prestigious experts will be screened for the professionals attending MAFIZ and the 25th Malaga Film Festival, sales agents, international distributors, festival programmers, international funds and producers. In addition, the film-makers will also have the opportunity to present them in pitch format and to arrange appointments with possible partners.

The films selected for the two sections of Malaga WIP are the following:

Malaga WIP Spain

A los libros y las mujeres canto / Of Book and Women, by María Elorza. Producer: Txintxua Films
Notas sobre un verano / Notes on a Summer, by Diego Llorente. Producer: Failo Cine
Ramona / Ramona, by Andrea Bagney. Producer: Tortilla Films
Sica / Sica, by Carla Subirana. Producer: Alba Sotorra, S.L. and Miramemira
En busca de la Singla / Finding la Singla, by Paloma Zapata. Producer: La Fábrica Naranja and Inselfilm (Germany – Spain)
Tierra de nuestras madres / Land of Our Mothers, by Liz Lobato. Producer: María Luz Lobato Cepeda

2. Malaga WIP Latin America

Agua Salá / Salt Water, by Steven Morales Pineda. Producer: ESUNA Casa Audiovisual and Paralelo Producciones Ltda. (Colombia)
El filo de las tijeras / The Sharp Scissors, by David Marcial Valverdi. Producer: David Marcial Valverdi (Argentina)
El zoológico de la Milla 70 / 70 Mile Zoo, by Daniel Ross Mix. Producer: Daniel Ross Mix (Costa Rica)
Guián / Guián, by Nicole Chi. Producer: Noche Negra Producciones (Costa Rica)
Historia y Geografía. / History and Geography, by Bernardo Quesney. Producer: Equeco (Chile)
Nada / Nothing (working title), by Adriano Guimarães. Producer: Machado Filmes (Brazil)
No quiero ser polvo. / I Don't Want to Be Dust, by Iván Löwenberg. Producer: Iván Löwenberg and Pensilvania Films (Mexico - Argentina)
Rinoceronte / Rhinoceros, by Arturo Castro Godoy. Producer: Altocine (Argentina)

The winners of the Malaga Film Festival award, consisting of 5,000 euro for a Latin American project and 5,000 euro for a Spanish one, will be chosen by a jury comprising Pamela Bienzobas (Festival of Locarno), Luis Ferrón (Ecam), Joana Gusmao (DocLisboa), Iván Melo (Festival of Sao Paulo), Alejandra Mora (Quatre Films) and Antoine Sebire (Festival of Biarritz).

The participating films will also be competing for the following awards:

- Aracne Digital Cinema: an award worth 20,000 euro, consisting of post-production and final copy for one of the projects
- Damita Joe: an award consisting of national distribution for one of the projects
- Latamcinema.com: an award consisting of a page of advertising in the LatAm Cinema journal for a project from Latin America
- Latido Films: an award of 15,000 euro as an advance for distribution
- Music Library: the musical supervision division ACORDE of Music Library &SFX will give a 300 euro cash award, together with a flat production fee worth 300 euro, for a Latin American project, and identical awards for a Spanish project
- Yagán Films: a sound post-production award worth 13,000 euro
Cine y Tele: advertising page in the Cine y Tele magazine for one of the Spanish projects.

The following collaborating festivals are committed to selecting a Malaga WIP project to participate in their industry laboratories:

- SANFIC INDUSTRIA - Santiago International Film Festival
- FIDBA – Buenos Aires International Documentary Film Festival
- ABYCINE – Albacete International Film Festival
- REC – Tarragona International Film Festival

At the last edition of Malaga WIP in 2021, which was held online, Mi vacío y yo by Adrián Silvestre won the Malaga Festival Award, and after being recently selected at the International Film Festival Rotterdam, it will compete in the Official Section of the Malaga Film Festival.