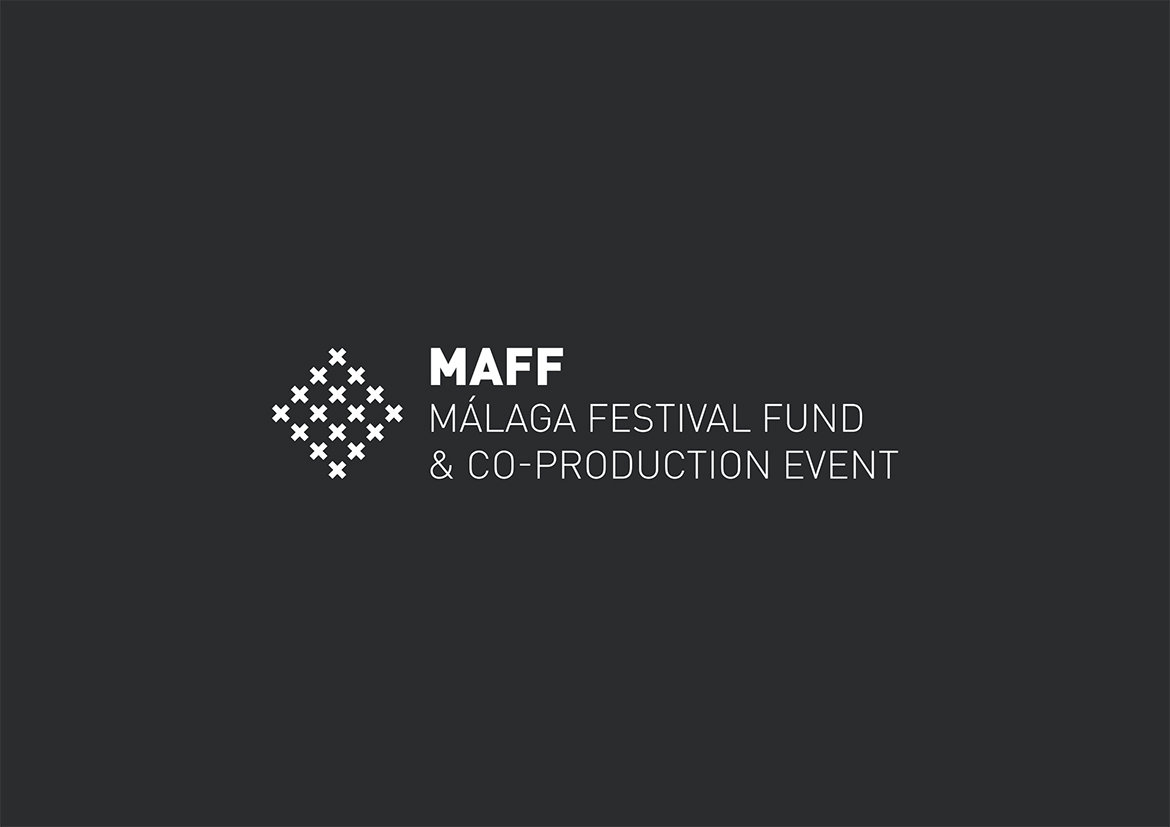 The Malaga Film Festival has selected the projects that will participate in MAFF, the Industry event
The event will present proposals from twelve countries, with the objective of showcasing the diversity of the Latin American audiovisual industry
The Malaga Film Festival has selected the projects that will participate in MAFF (Malaga Festival Fund & Co Production Event), an event that is part of MAFIZ (Malaga Festival Industry Zone) which given its aim to continue evolving has incorporated Portuguese and Spanish projects to this edition's selection, consolidating in this manner its commitment to the diversity of identities and languages of Latin American and its audiovisual industry.

MAFF is organised by the Malaga City Council and Malaga Film Festival in collaboration with ICAA (Spanish Institute of Film and Audiovisual Arts), CAACI (Conference of Latin American Audiovisual and Cinematographic Authorities), IBERMEDIA, FIPCA (Latin American Federation of Film and Audiovisual Producers) and EAVE (European Audiovisual Entrepreneurs).

MAFF will be held from 3rd May to 11th June 2021 online in the framework of the 24th Malaga Film Festival. The projects that have been selected by a committee of experts for this edition are the following:
• Amanda (Argentina), by Sandra Gugliotta
• Bala perdida (Mexico), by Juan Vicente Manrique
• El arte de la guerra (Peru), by Grecia Barbieri and Gonzalo Benavente Secco
• Esta bestia tan salvaje (Mexico), by Valeria Ariñez
• Ida Vitale (Uruguay), by María Inés Arrillaga
• Madreselva (Argentina), by Ernesto Aguilar
• Muchachos bañándose en el lago (Venezuela and France), by Michael Labarca
• Os livros restantes (Brazil and Portugal), by Ralf Tambke
• Silencio (Brazil), by Enrique Santas
• Sugar Island (Dominican Republic), by Johanné Gómez Terrero
• Terra vil (Portugal), by Luis Campos
• Trenzadas (Puerto Rico), by Raisa Bonnet
• Tú no eres yo (Spain and Portugal), by Marisa Crespo and Moisés Romera
• Un hombre en un puente (Spain and France), by David Martín de los Santos.

For MAFF's Social Section, which focuses on topics and approaches that seek to encourage reflection on the current situation of our territories and their populations, the selected project is El viaje del cocodrit (Panama), by Elio Barrigón.

In addition to these projects, others were selected on the basis of agreements with:
• Sanfic Lab (Santiago International Film Festival - Chile): Gemelos celestiales (Chile), by Niles Atallah
• Cinemundi: Paralaxe (Brazil), by Ricardo Murad and Cao Guimarães
• Bolivia Lab: Las almas (Argentina), by Laura Bosombrío
• Directorate for Audiovisuals, Phonography and New Media of the Ministry of Culture of Peru (DAFO): Devenir (Perú), by Ricardo Adolfo Amador Yui Hifume.

MAFF is conceived as a space for communication to facilitate a dialogue between Latin American and European feature film producers as part of a co-production and market encounter. It is a setting geared at favouring the artistic growth of participating projects, international co-production and the network of contacts, and at increasing their possibilities of financing. MAFF brings together, in the city of Malaga and in an unprecedented manner, the main international co-production financing funds that exist at an international level.

In 2021, the objectives of MAFF's fourth edition are the following:
• To be the communication and networking platform of reference, where the people in charge of the funds can meet and learn about projects in their early stages of development.

• To promote innovation in business and production models for new feature films with an international co-production potential for subsequent distribution and marketing in different markets and through different modalities.

• To provide high level creative, economic and financial advice to generate feasible and quality audiovisual projects, facilitating their insertion in the world market and thus contributing to generating international presence.

• To include in our platform the new players of the audiovisual industry and to create new content more in tune with the new audiences; new audiences that are part of our permanently expanding audiovisual activity.

The projects selected at MAFF 2021 will benefit from a two-month scholarship for training in the fields of creation and production, and will be eligible for the following awards:

• Bolivia Lab Award to participate in the production laboratory to be held in July 2021 in the city of Santa Cruz, Bolivia
• Cinema 226 Award: script consulting, financing, casting and teaser editing
• FIDBA Award to participate in its production tutoring sessions in September 2021
• Film Market Hub will grant all selected projects one year of free registration in its online market
• SANFIC Industry Award (Santiago International Film Festival) to participate in the production laboratory to be held in August 2021 in Santiago de Chile
• DOK LEIPZIG CO-PRO MARKET ACCELERATOR
DOK Industry Programme will award one project with the DOK Leipzig Co-Pro Market Accelerator Prize to participate in DOK Co-Pro Market 2021.


MAFF's last edition was held online from 30th March to 20th May, 2020 with the collaboration of Filmarket Hub, bringing together 120 participants from 15 Latin American and eight European countries and highlighting the success of the Malaga Film Festival's efforts to adapt its contents to the circumstances caused by the coronavirus pandemic and the postponement of the Festival's 23rd edition, scheduled from 13th to 22nd March and finally held in August.

MAFF 2020 was attended by 25 international companies and institutions, 16 Spanish companies and nine audiovisual funds, and benefitted from the support of SANFIC, Bolivia Lab, Cinema 226, Brasil Cinemundi, Dok Leipzig, Latam Cinema and DAFO (Directorate for Audiovisuals, Phonography and New Media- Peru).