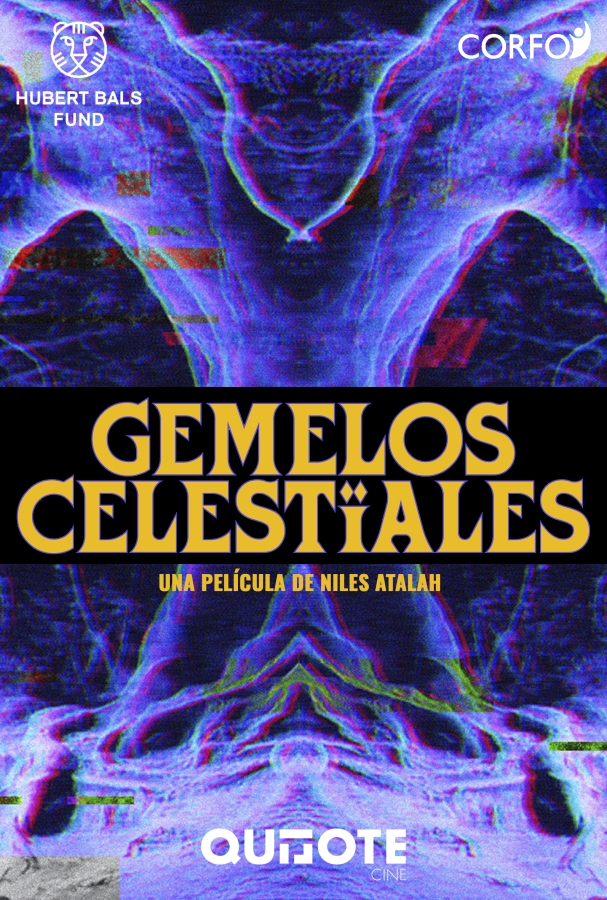 Synopsis
A mother and son are trapped at home due to a quarantine during a pandemic that has affected the entire world. They pass the days in isolation. The boy's father disappears abroad investigating the virus in a mysterious "contaminated zone" while mother and son find a dead body buried in their backyard. The boy, Julian, becomes immersed in a videogame called The Bardo, a bridge between worlds, somehow connecting different realities within the film, including death itself.
Contact:
nasi.giancarlo@gmail.com
Director´s Biofilmography
Niles Atallah is a Chilean film and video art director who lives in Santiago, Chile. His work as script writer and director includes feature films, documentaries, video clips, video art and short films. His latest feature film, "Rey" (2017), was premiered in the Rotterdam International Film Festival and received the Special Jury Award.
Total budget:
1.335.714 USD
Funds secured:
270.000 USD
Objectives to be achieved
Present "Celestial Twins" within the European market to establish alliances with possible co-producing partners and sales agents.
Co-production´s interesting countries
In the first instance we seek to co-produce with European countries such as the Netherlands, Belgium and France to have the possibility of working with foreign crew and financing the special effects necessary for the film through their subsidies, specifically, through funds specifically destined to special effects and post-production. Later we are interested in exploring private financing possibilities in the United States and in the Asian region.
Executive producer´s biofilmography
Giancarlo Nasi is a chilean film producer with over ten feature films in his career. Between his latest projects are "The man of the Future" (2019) by Felipe Ríos (Karlovy Vary International Film Festival); "Lina from Lima" (2019) by María Paz González (Toronto International Film Festival) and "White on white" (2019) by Theo Court, winner of the Best Direction Award in the Orizzonti Section of the Venice International Film Festival.