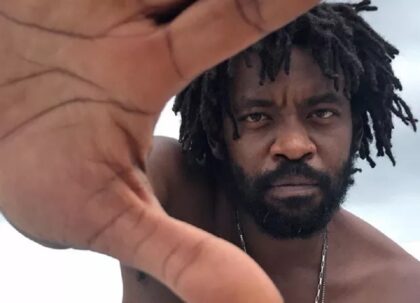 Director:
Henrique Dantas
Producer:
Eliane Ferreira / Pablo Iraola
Synopsis
"Silence" tells the story of TUÃ, a black oncologist who, as a child, left Brazil with his mother to live in Europe, fleeing the military dictatorship. After his mother's suicide, he is faced with his own inability to suffer in the face of death. When he learns of his grandmother's illness and the possibility of her death, he decides to return to Brazil and finds himself forced to transform his life, memories, feelings and rescue his history.
VIDEO PITCH
Contact:
eliane@muiraquitafilmes.com / pablo@muiraquitafilmes.com
Director´s Biofilmography
Henrique Dantas directed the award-winning documentary films "Sons of João, The Admirable New Baiano World", "Signs Of Gray. Olney's Battle Against The Dragon Of Evil", "The Dark Night of the Soul" and "Dorival Caymmi: Black To Blue", in addition to the children's fiction series "The Grandpa's Bike". He is currently editing the series "Secular, The World is More than a Hundred" and developing four fiction features and a police series in his Creative Hub.
Total budget:
479.309,50 (Euros)
Funds secured:
239.654,80 (Euros)
Objectives to be achieved
To secure an international co-producer / partner and sales agent for the film.
Co-production´s interesting countries
Spain, Portugal, Germany, France and Italy (because they are countries that have bilateral agreements with Brazil), Netherlands, Norway (countries that have cold landscapes that would produce a strong contrast with Bahia.
Executive producer´s biofilmography
Eliane Ferreira is the founder of Muiraquitã Filmes. Her films have been exhibited in prestigious festivals such as Cannes, Berlin, IDFA, DOK Leipzig and Jeonju. Her most recent documentary "Cinema Morocco" by Ricardo Calil premiered at DOK Leipzig and was awarded at Guadalajara IFF and It's All True Festival. Pablo Iraola has an extensive experience in International Co-production, as Terry Gilliam's "The Man Who Killed Dom Quixote". He is partner of Ukbar Filmes and Muiraquitã Filmes.